Responsive, Fluid Web Design
A company's website is it's storefront to the world. The three most important elements for a successful site are:
A visually appealing presentation with a clear and concise message.
The ability to be displayed properly within all screen resolutions on any device.
Prominent ranking on all major search engines.
American Performance Media integrates these core elements to every site we build. Whether you require a simple low cost solution to showcase your business or a fully customized web portal with customer interaction functionality, our team of web technicians and designers can create the platform for your specific market needs.
Community Forums
e-commerce
Live chat and voicemail
Digital application processes
Mobile Apps
Hosted Email
Database development
Current Portfolio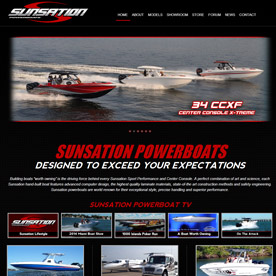 Sunsation Powerboats
"American Performance Media rebuilt our website in November 2013 and began providing monthly digital marketing campaigns for our product line. Since that time we have witnessed a 300% increase in our web traffic and now enjoy first page ranking for Sunsation Powerboats on Google under many generic marine search terms. And we're selling boats!"
– Joe Schaldenbrand – President/CEO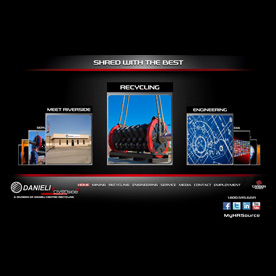 Riverside Products
"We manufacture alloy castings for the metals recycling industry and service a very narrow and extremely competitive market. We needed a site that would stand out. The APM crew nailed it with a visually compelling and easily navigable design highlighting our complete product line. The interactive map of our global sales representatives makes it easy for customers to connect with the proper person for immediate service."
– Kevin Toft – President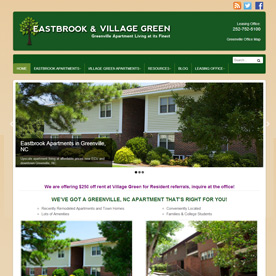 Eastbrook Village Green
"We love our new website and so do our residents! APM's creation of an automated application and deposit payment system has streamlined our operations allowing us to more quickly process new tenants. Their implementation of the on-line maintenance and service requests forms has increased the efficiency of maintenance operations. The photographs of our buildings and property are stunning and present our community as one the more desirable apartment complexes in the area."
– Stephanie Bland – General Manager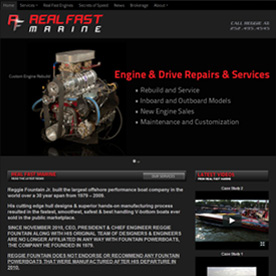 Real Fast Marine
"The team at American Performance Media was an integral part of our video marketing efforts at Fountain Powerboats for over ten years. Now with the establishment of Real Fast Marine Service and Sales, it was only natural for us to continue the relationship as they are a results oriented group that have always been of major benefit to our operations."
– Reggie Fountain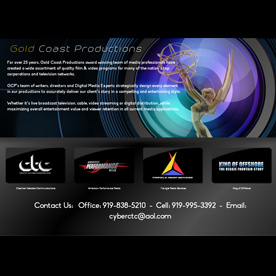 Gold Coast Productions
Online corporate directory highlighting separate divisions. Custom developed architecture allowing for direct links to separate micro-sites of the different companies within the parent corporation.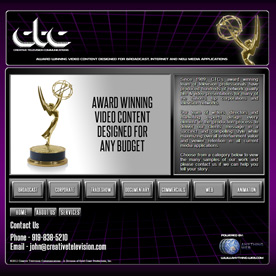 Creative Television Communications
Custom video player platform. Creative Television Communications is the television entertainment program division of Gold Coast Productions, Inc.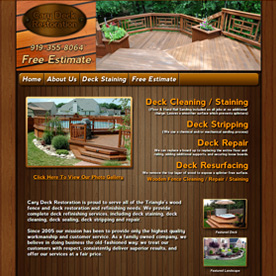 Cary Deck Restoration
Custom branded website featuring products and services for local deck restoration services company. Features CMS functionality for client upload of current project images. Auto-contact form.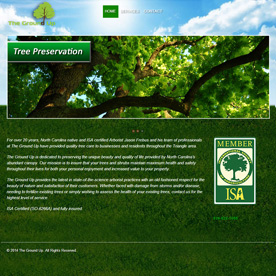 Raleigh Arborist
"We were using a DIY free website. It's limited scope did not allow our message to be effectively seen in our local market. APM's marketing team has not only brought us to the front page of all the major search engines but their redesign of our site and implementation of our Seasonal Services Available email campaign has substantially increased our customer response!"
– Jay Fribus – Owner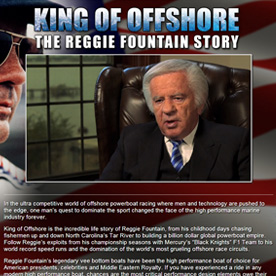 King of Offshore
Promotional website for broadcast documentary, King of Offshore: The Reggie Fountain Story"